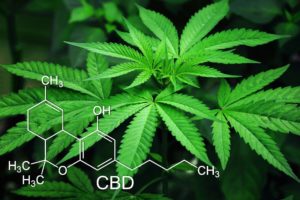 Two recent court decisions concerning Pennsylvania's Medical Marijuana Act  ("MMA") provide clarity on the rights of employees and the limits of the Act.
Employees have the right to sue employers for violations of the MMA.
In Palmiter v. Commonwealth Health Systems, Inc., an employee sued her employer who fired her for testing positive for marijuana-despite the fact that she had a prescription for marijuana.  A PA court of common pleas held that the employee had a right to a private cause of action against her employer to enforce violations of the anti-discriminatory provisions in the MMA. The MMA specifically provides: "[n]o employer may discharge . . . or otherwise discriminate or retaliate against an employee . . . solely on the basis of such employee's status as an individual who is certified to use medical marijuana."   A federal court in Pennsylvania also recently ruled on a similar case, coming to the same conclusion.
Employees likely do not have a claim for disability discrimination under Pennsylvania or federal anti-discrimination laws for their use of medical marijuana.  Also, employers may prohibit employees who use medical marijuana from preforming certain duties while under the influence of marijuana, even if it financially harms the employee.
The second case, HACC v. PHRC, involved a nursing school student who requested that she be exempted from the HACC's drug testing requirement because she was prescribed and used medical marijuana. Her request was denied.  The student then filed suit for discrimination under the Pennsylvania Human Relations Act for disability discrimination because of HACC's failure to provide an accommodation for her medical use of marijuana. The court ruled that the MMA did not modify the PHRA's provision that addiction or use of federally illegal drugs, including marijuana, is not one that an employer must make a reasonable accommodation for.
The court also noted that employers may prohibit employees who use marijuana under the MMA from performing any duty which could result in a public health or safety risk while under the influence of marijuana. Such prohibitions are not deemed adverse employment actions even if they financially harm the employee. Because federal anti-disability law (the ADA) uses a similar definition of disability as in the PHRA, a suit that is based on ADA reasonable accommodation discrimination for medical marijuana use would likely have the same results as this case.
Employers should be aware that this is an evolving area of law and that each situation is unique.  We all know that any prescription medication carries the risk of misuse and abuse.  As a general rule, employers should not inquire with an employee as to what medications they are taking.  Rather, employers should look to employees' performance as a metric.
If you do not have an up to date drug and alcohol policy that address medical marijuana or you have other questions about medical marijuana, the attorneys at Gibbel Kraybill & Hess are here to assist.
---
This update was prepared by attorneys Jeff Worley, Lindsay O'Neil and Ian Brinkman.  This update does not constitute legal advice and has been prepared for informational purposes only. Please contact us directly with questions about your specific situation.