Our Elder Law practice area provides guidance to individuals and families who seek to engage in long-term care planning and Medicaid planning, special needs planning and guardianships. In light of the ever-increasing cost of assisted living and nursing home care, it is very important for older individuals and their families to consider how best to plan for the future. In addition, we work with individuals with disabilities and their families to develop plans to help safeguard eligibility for crucial public benefit programs.  Due to ever-changing state regulations and tax laws, this is a highly specialized area which goes beyond the planning typically offered by other law firms. The attorneys, paralegals and legal assistants who work in the Elder Law practice area bring the expertise and experience to work with older adults and their families in preparing for the future while protecting assets. GKH is pleased to offer this specialized practice area to our clients.
Services
Planning to reduce death taxes
Life insurance planning
Retirement account planning
Medicaid planning
Disability planning and special needs trusts
Guardianships
Review of nursing facility contracts and long-term care insurance policies
Attorneys Who Practice in This Area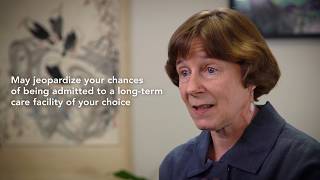 Should I Give My Home to My Children Now?