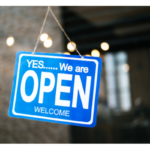 Many Pennsylvania businesses have been under a statewide lockdown since March. Most businesses are all too familiar with the state's life-sustaining business list and waiver process. And, now, the newly minted color-coded reopening plan has almost half the counties in the state transitioning to the Yellow Phase, allowing most businesses to reopen under strict Health and Safety Order requirements. These various phases have resulted in a patchwork of in-person and remote operations of Pennsylvania businesses. Some businesses might consider opening their in-person operations before reviewing with legal counsel whether such operations are legally permissible. There are a wide range of potential consequences for reopening too soon, from fines, to the denial of insurance coverage, and possible revocation of other licenses from the Commonwealth required for operation.
The Governor's business shutdown order and health and safety orders carry the force of law. These orders and Pennsylvania statutes provide for $25-$300 fines and potential criminal penalties for violations. Enforcement actions will start with warnings, and while citations and fines have thus far been rare, willful and repeated violations will engender increasingly severe enforcement measures. Beyond potential criminal penalties, businesses that fail to comply with the state's orders could have their occupancy permits revoked or similar certifications challenged. Furthermore, if a business is regulated or licensed by a state agency or similar body, those entities may have the authority to revoke licenses or other privileges. None of these administrative or licensure actions would require the involvement of local law enforcement. Similarly, a business that causes employees or customers unnecessary exposure to COVID-19 could incur federal liability, such as from OSHA violations, or ordinary civil liability, which may be denied coverage under a business' insurance policy.
Insurance companies provide a wide range of policies and coverages for many known and unknown risks. Even the most robust insurance policies contain exclusions or disclaimers of coverage for certain events and actions. The advent of the COVID-19 pandemic is testing the breadth and efficacy of these exclusions. First, many policies will not cover COVID-19 related claims because viral illness or pandemic is an excluded event. Second, policies often include blanket exclusion provisions for intentional acts that harm individuals or violate laws. This blanket exclusion for a violation of the law could not only operate to exclude coverage for the act itself, but also result in excluding coverage for claims that would normally be covered but for the violation of the law, whether or not such violation was willful or intentional.
As noted above, the Governor's order carries the force of law.  We are aware that many counties are choosing to move to the yellow zone despite the Governor's order.  Businesses that open or operate in a manner that is contrary to the Governor's order, regardless of what a county commissioner or other elected officials proclaim, run the risk of operating without insurance.  To be clear, this is not just insurance for COVID related claims; this very well could include otherwise routine liability claims, such as a slip and fall in the business' parking lot.
Every business' insurance policy is different, and coverage or exclusion for a particular claim depends exclusively on the language in the policy, the facts surrounding the claim, and the insurance company interpreting the policy language as applied to the facts of the claim.
Businesses considering reopening during the time of the pandemic should work closely with their legal counsel to determine whether opening up in-person operations is in line with the law, and what steps they must take to make their operations legally permissible.
---
This update was prepared by attorneys Jeff Worley and Ian Brinkman.  This update does not constitute legal advice and has been prepared for informational purposes only. Please contact us directly with questions about your specific situation.