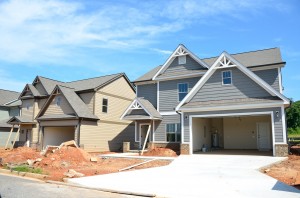 Are you planning to operate a business out of your home? Applying for a permit to build an equipment garage? Worried about storm water runoff from the new housing development next door? Opposed to the big-box store threatening to move in? Attorneys in GKH's Zoning and Land Use practice area represent landowners, developers, neighbors and municipalities in all aspects of zoning and land development
Our attorneys routinely represent landowners and developers and have successfully  presented hundreds of zoning and land development/subdivision applications  before municipal bodies all over Lancaster County and across south-central and southeastern Pennsylvania. Attorneys Melvin Hess, Dwight Yoder, Donald Hess and Sheila O'Rourke have successfully obtained zoning approvals for farmers, small businesses, developers, homeowners, large companies, churches, schools, doctors and many other individuals and organizations seeking to use or develop property.
The GKH land use attorneys also represent municipal clients, both as the appointed solicitor and as special counsel to handle specific matters.
In addition, our attorneys represent neighbors, community groups and public interest groups in opposition to large-scale commercial development or offensive uses that interfere with the quality of life for existing residents or adversely affect the environment.
Zoning and land use regulations are highly complex, and nearly every commercial real estate transaction requires due diligence in the form of a zoning review and, if necessary, seeking approval through a formal hearing before the zoning hearing board. Zoning hearings involve presenting sworn testimony and exhibits to the zoning hearing board. The GKH land use attorneys are experienced in preparing and presenting a zoning application to zoning hearing boards.
Even if the zoning allows for a proposed use, landowners and prospective purchasers of property must be aware that the land development requirements have become much more rigorous and technical in the past few years. For example, managing storm water runoff can be a major technical challenge depending on the type of soils on the site and whether there is access to an existing watercourse. Other technical considerations that must be reviewed include the existence of wetlands and floodplains on the site, the site's geology and topography, the availability of public utilities (such as water and sewer), and whether there is safe access to the site from surrounding roadways. It is highly recommended that, before entering into an agreement of sale to purchase a property that will require zoning or land development approvals, you meet with legal counsel to be sure the agreement includes the necessary conditions. A recent GKH seminar presented in Ardmore, titled "Commercial Real Estate & Zoning Basics," addressed some of the complex issues involved in this type of transaction.
The GKH land use attorneys have many years' combined experience in land use matters. To learn about specific services offered, visit the Real Estate, Zoning and Land Use practice area page, or contact us directly.