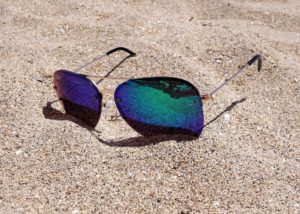 Summer is here and it's time for vacations, barbecues, relaxing by the pool, and updating your employee handbooks and policies. While you're enjoying your summer fun, let the employment law attorneys at GKH take a look at your handbook. We'll provide a comprehensive review in light of recent changes in the law and trends in enforcement. And don't worry – we'll be sure to take a few days off as well.
Here are five areas that you need to consider when reviewing your handbook and policies:
Immigration compliance. Employers face strict penalties for noncompliance. Do you have a comprehensive I-9 policy?
Harassment. Every employer needs to have an effective harassment and reporting policy in place.
Whistle blowing and reporting. We've seen it happen – a locally owned and well-respected business is put under by the fraudulent acts of one employee. Do your employees know what to do if they suspect something is amiss?
Overtime and overtime exemptions. Are your exempt employees properly classified? Do they meet the duties test and the salary test? How will your company respond to Governor Wolfe's proposed increase of the salary basis?
Vacation time. Summer is here and your employees are taking vacation. Do your policies address what happens when an employee has taken more vacation time than they have yet earned for the year? Does your handbook address what happens to vacation time when an employee is terminated? If it doesn't, there is a good chance that your company, pursuant to the Pennsylvania Wage Payment and Collections Act, will need to pay that employee all accrued but unused vacation time – even if that employee is terminated for misconduct.
Please contact us to have your handbook up to date and ready to go when your employees get back from the shore.
---
DISCLAIMER: This article is for educational purposes only and is not intended as a substitute for legal advice. Please contact GKH's employment law attorneys directly with questions about your specific situation.
Prepared by GKH attorney Jeff Worley. Attorney Worley practices in the areas of employment law, business law, and general litigation.