Now that the Supreme Court has blocked implementation of OSHA's vaccinate-or-test rule for large employers with more than 100 employees, employers should review their policies and practices.  We know that Covid cases continue to rise; therefore, employers must continue to be vigilant to protect the health and safety of their employees and customers.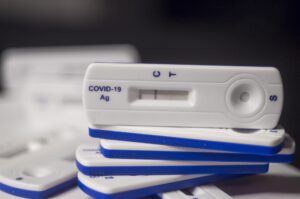 What should employers who implemented a policy that was compliant with OSHA's Emergency Temporary Standard do?
To be clear, the Supreme Court ruling does not prevent employers from having a vaccinate or test policy-this is now wholly within most employer's discretion.  Thus, if an employer has already adopted OSHA's standard, it can be kept as it is.  Employers who have adopted OSHA's standard are also free to modify their policies. Perhaps an employer now wishes to have testing on a bi-weekly basis or limit testing to certain departments in which employees work in close proximity with other employees – that is permissible. Of course, an employer can revoke the standard entirely.  There is nothing to prevent an employer from notifying its employees that it implemented its policy in compliance with OSHA's standard and that in light of the Supreme Court's ruling, it is now revoking its policy.
OSHA is still enforcing workplace rules.
OSHA has thus far issued more than 650 citations resulting in more than $4,000,000 in fines for Covid related violations.  These citations are wholly unrelated to the ETS.  Employers must provide a safe and healthful workplace that is free from known hazards.  Thus, employers who fail to comply with Covid related workplace safety rules, such as those set forth by the CDC, risk citations and fines.  Employers should have a comprehensive policy to address risk mitigation, workplace exposure, compliance with CDC guidelines and other Covid related concerns.
Workers Compensation claims continue to be a concern.
Employers likewise need to continue to be aware of workers compensation claims that may arise out of Covid in the workplace.  Again, a comprehensive policy that mitigates the risk posed by Covid in the workplace is essential.
Employers must continue to be mindful of the Americans with Disabilities Act and the Family Medical Leave Act.
While much of the attention leading up to the implementation of the ETS was on accommodations for those employees requesting a medical or religious exemption from the ETS's requirements, employers should continue to be mindful of those employees requiring a medical accommodation due to health conditions that could be complicated by exposure to Covid.  Employees may continue to request work from home or other scheduling modifications as an accommodation.  Employers should review the job duty requirements of each position to ascertain what reasonable accommodations may be provided to employees requiring an accommodation.  Employers should also remember that FMLA, if applicable, must be provided to those employees requiring leave to address Covid for themselves or an immediate family member.  It is important that employers remember that employees do not need to ask for FMLA by name; rather, it is sufficient notice for an employer to know that an employee is requiring time off to address their own serious health condition or that of an immediate family member.
The CMS regulations and other state or municipal regulations remain in effect.
The Center for Medicare Medicaid Services' regulations requiring vaccinations for all employees was upheld by the Supreme Court.  Thus, if an employer is covered under the CMS regulations, it must take immediate steps to comply-employers with questions regarding the CMS regulation should consult with legal counsel.  Employers should also be aware of any applicable state, municipal or other industry regulations that apply.
---
This update was prepared by Attorney Jeff Worley. This update does not constitute legal advice and has been prepared for informational purposes only. Please contact us directly with questions about your specific situation.