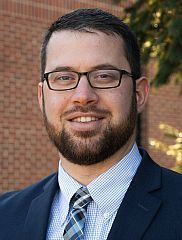 GKH is pleased to announce that Thomas M. Gish, Sr. has joined the firm as a member of the GKH Corporate Practice Group working in the areas of business succession planning, corporate and commercial law, intellectual property and nonprofit organizations. He also practices in the areas of real estate and estate planning and administration.
Tom holds an M.B.A. degree from the Pennsylvania State University and a law degree from the Pennsylvania State University, Dickinson School of Law.
In law school, Tom focused his studies on business and tax law. He was awarded the Fehlinger Family Scholarship for his active interest in entrepreneurship. Prior to his legal career, he worked in almost every aspect of his family's furniture business, ultimately acting as the operations manager overseeing retail and logistics locations across several states.
Tom grew up in Lebanon County. He enjoys bluegrass music, woodworking, being involved at church and spending time with his family.
Please join us in welcoming Tom to the GKH Team.