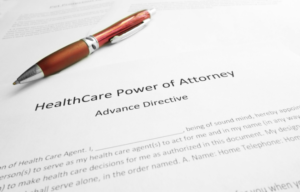 COVID-19 has quickly changed the way we work, socialize, and shop. Estate planning is no exception. Technology like email and video conferencing has made it easier for attorneys to provide their clients with necessary estate planning documents such as Wills, Financial Powers of Attorney, Health Care Powers of Attorney, and Living Wills. The estate planning attorneys at GKH are ready to provide you with a comprehensive estate plan without an in-person meeting. Here is how:
1.) Our Estate Planning Questionnaire and other intake forms can be emailed or sent via regular mail to you. Once completed and returned, the Questionnaire provides our attorneys with helpful information about your family, finances, and wishes. If you have any questions about how to fill out the Questionnaire you can speak with an attorney by phone or provide your questions via email.
2.) A telephone or video conference can be scheduled so our attorneys can have an in-depth discussion with you. During this call, our estate planning attorneys can explain the purpose of Wills, Trusts, and Powers of Attorney. We can discuss what family members or professionals you might appoint to assist you in managing your finances, health care, and estate. This conversation usually entails a discussion of how your property should be distributed at death and how your final debts and taxes will be paid at that time.
3.) Our attorneys will then draft the estate planning documents that you need, and can send you drafts of each document by email or regular mail. Once you review these documents, you can call or email our attorneys with any questions you may have or if you would like to make a change to the documents.
4.) A second video conference can be scheduled and a notary and witnesses will participate. You can sign your estate planning documents and have them witnessed and notarized during this second video conference.
Our attorneys and staff can provide instructions for installing and using video conferencing applications. If you are unable to participate in a signing by video conference, we can make special accommodations for an outdoor signing that complies with social distancing guidelines.
Estate planning is sometimes delayed as it can be difficult to organize your own affairs while juggling a hectic schedule of work and family life. However, after Governor Wolf's implementation of stay-at-home orders, many are finding time to address personal matters that had been put on the back burner. In every neighborhood you pass by these days, you can see people tackling chores and projects they had either saved for a rainy day or didn't otherwise have the time to complete. Now is the perfect time to complete your estate planning. Our tech-savvy attorneys will be able to answer all of your questions and help you sign your estate planning documents from the comfort of your home.
If you would like to know more about the importance of estate planning and the legal issues that can arise from an incomplete estate plan, click here to read about complications that families can encounter when a loved one has not properly prepared an estate plan. Contact us directly if you'd like to know more.