The GKH office in Ardmore, Pennsylvania has moved! It is now located at 7 E Lancaster Avenue, Suite 210.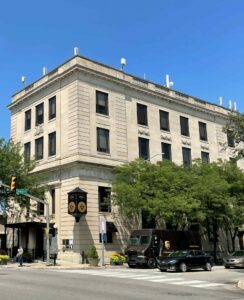 Under the direction of GKH partner Peter Kraybill, this office will continue to extend the full range of GKH's services – eighteen attorneys and various practice areas – to the Ardmore community. GKH has had a presence in Ardmore since 2008, and the firm is excited by the opportunities offered by this new location to better serve the greater Philadelphia area.
The new Ardmore office is readily accessible via Lancaster Avenue and the Ardmore station for SEPTA/Amtrak. A map and directions to the office at 7 E Lancaster Avenue may be found here.