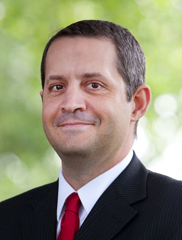 Attorneys Jeff Worley and Marci Miller were recently named as partners at GKH, joining current partners John Gibbel, Elvin Kraybill, Mel Hess, Dwight Yoder and Peter Kraybill.
Jeff is a graduate of Millersville University and the University of Arizona James E. Rogers College of Law. He joined the firm in 2006, and has developed a thriving practice focusing on all aspects of employment law. In 2013 and 2014 he was named a Pennsylvania Super Lawyers "Rising Star" for employment and labor. Jeff is a member of the firm's Corporate Practice Group, and is also an experienced litigator, handling all aspects of litigation from unemployment compensation appeals and administrative complaints to federal and state litigation. Jeff serves as vice president of the Lancaster Day Care Center board and chairs the repayments committee of Lancaster Dollars for Higher Learning.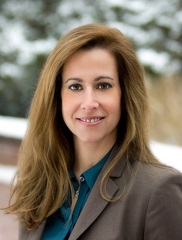 Marci is a graduate of the University of Delaware and the Pennsylvania State University Dickinson School of Law. She joined GKH in 2010, and has built a strong practice focusing on elder law, estate planning and administration, and disability and special needs planning for individuals and their families. Marci is also accredited by the Department of Veterans Affairs to prepare, present and prosecute claims for veterans benefits. She serves on the board of the United Disabilities Services (UDS) Foundation, and recently served as the chair of the Elder Law Section of the Lancaster County Bar Association. Marci is a sought-after speaker on legal issues affecting the elderly and disabled persons.
We are delighted to welcome both Jeff and Marci to this new leadership role!