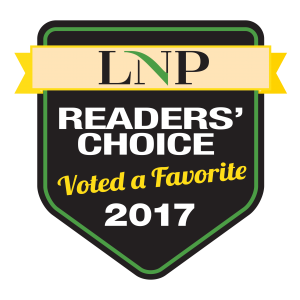 Gibbel Kraybill & Hess LLP has once again been voted one of Lancaster's favorite law firms in the 2017 LNP Readers' Choice Awards. GKH was also named as one of Lancaster's best law firms by Lancaster County Magazine.
GKH is grateful for this unique honor. It has been our privilege to serve the people and businesses of our community for 40 years. By forging strong relationships built on trust, we always represent our clients' interests with excellence and integrity.
Thanks to all who cast a vote for GKH. We are honored by your confidence in us. In turn, we honor the many clients we have worked with for decades and welcome new clients seeking legal expertise.